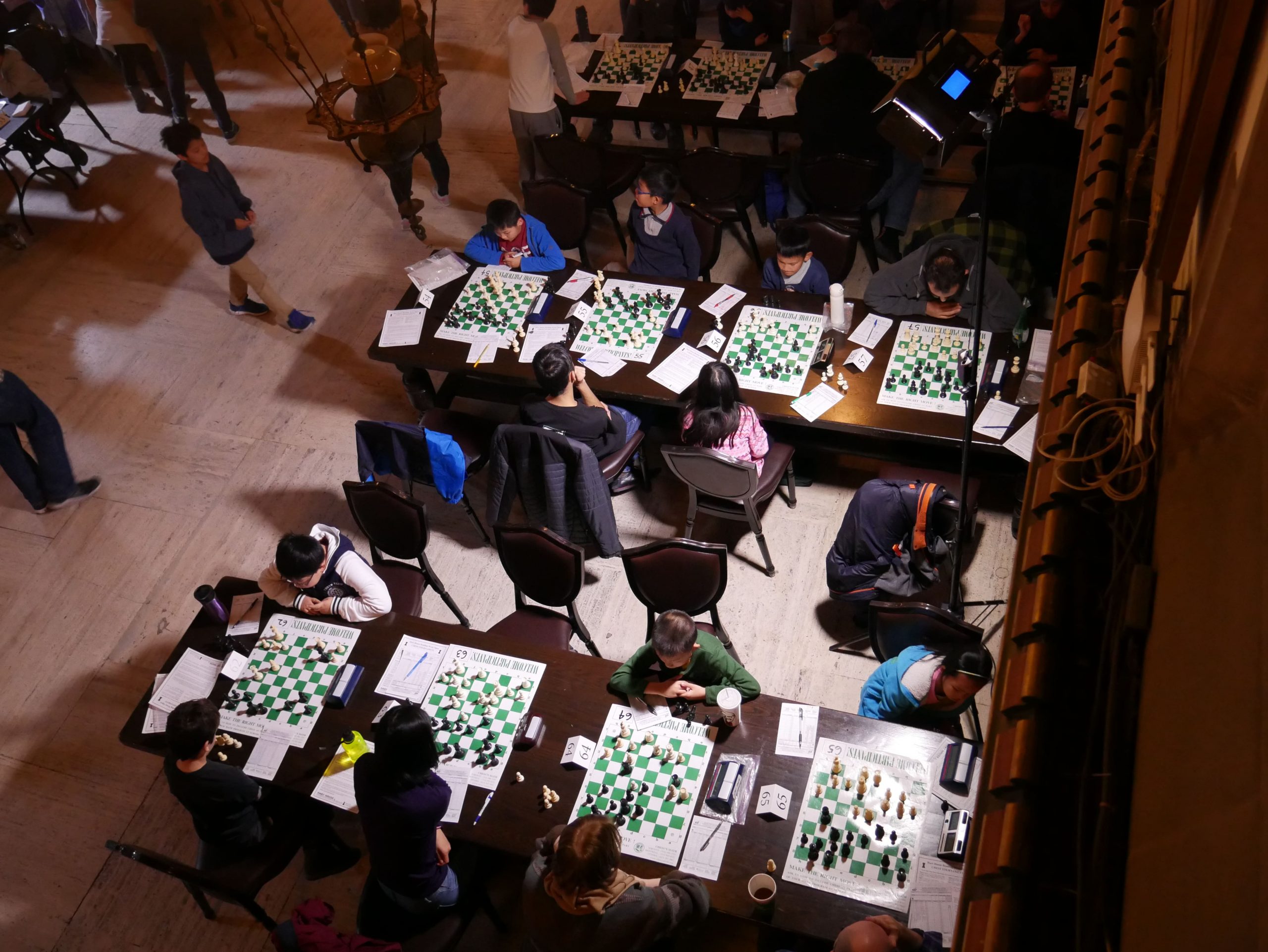 We are thrilled to announce to the Hart House community that the annual Hart House Holidays Open Chess Tournament is back for another year! We invite you to join us from Friday, December 8th to Sunday, December 10th at Hart House for another edition of our annual flagship event. Featuring seven sections designed to accommodate all skill levels, this presents the ideal opportunity to participate in a competitive chess tournament.
Information
WHERE: Great Hall and East Common Room, Hart House, University of Toronto, 7 Hart House Cir, Toronto, ON M5S 3H3
WHEN: Friday-Sunday, December 8th, 9th, 10th.
SCHEDULE:

Crown, U2200, U1900, U1600, U1300: Friday 8th at 6:30pm, Saturday 9th at 10:00am & 4:00pm, Sunday 10th at 10:00am & 4:00pm
Juniors U800 and U1100 sections: Sat. 11 am, 2 pm, 5pm, Sun. 11 am, 2pm, 5pm.

STYLE:

5 Round Swiss split in 5 rating sections – Crown (2200+), Under 2200, Under 1900, Under 1600, Under 1300 using a 90 minute + 30 second increment from move 1.
6 round Swiss split in 2 rating sections – U1100 Juniors and U800 Juniors with a 30 minute + 30 second increment from move 1

PRIZE FUND: $8000 based on 200 entries
RATING: All sections will be CFC-rated. Crown, U2200, U1900, and U1600 sections will also be FIDE rated. The Crown Section will be paired using FIDE ratings.
FORFEIT TIME: Players who do not arrive within 30 minutes of the round start time will be forfeited.
BYES: Maximum 2 half-point byes in rounds 1-4 if requested in advance before the start of Round 1
ORGANIZER: Hart House Chess Club with Alex Ferreira as arbiter.
EMAIL: hhtournaments@gmail.com
CAPACITY: 220 players in the Great Hall and 80 players in the East Common Room.
This year, we are pleased to announce the addition of a 7th section in the tournament. There will be 5 90+30 rated sections, and 2 juniors-only U1100 and U800 sections. If you have any questions regarding the sections, please email us at hhtournaments@gmail.com.
In addition, this year's tournament will see the return of the Team Prize, a $400 prize split between all team members.
We hope to see as many people out at Hart House again this year!