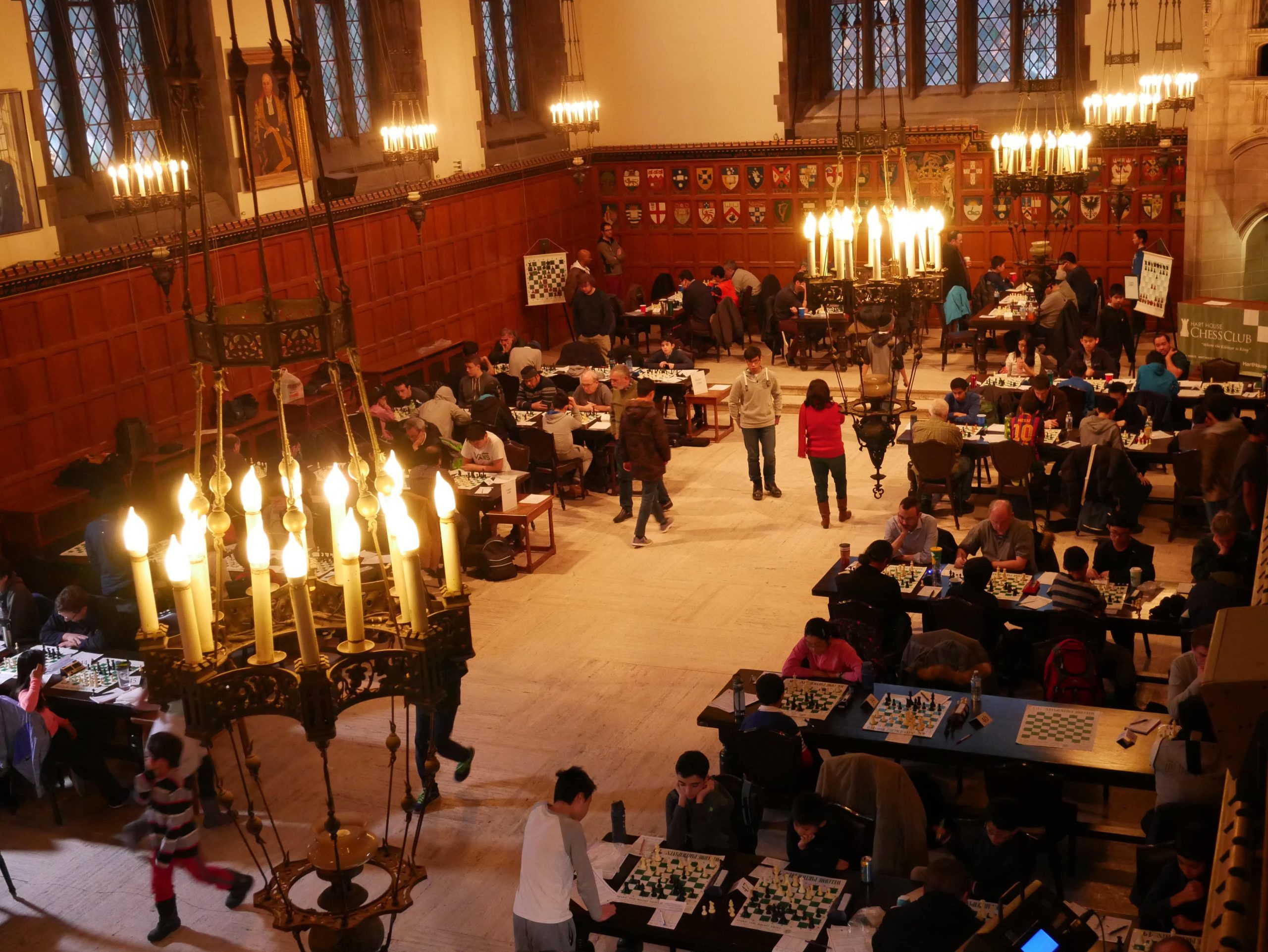 The 2023 Hart House Reading Week Open is in just two days! A record-breaking number of players are attending this year's tournament!
All spots are now sold out. Our capacity is near the 225 mark and we do not plan on adding extra spots for this tournament. We are working on securing extra space at Hart House for future tournaments. 
Equipment: Chess sets and clocks will be supplied for all rounds. 
Team Prize: Team Prize details will be announced during Round 1. 
Onsite registration: Due to capacity, no onsite registration is allowed. 
Playing up: the current registration pages reflect all players and their intended sections after playing up as of the CFC update on Feb. 15. Otherwise, players will be paired into a section based on their rating for the tournament.
Spectators: Spectators and students are encouraged to come to watch the tournament!
Tournament Website: standings, pairings, photos, and more will be posted after the event.
Analysis/Skittles Room: Reading Room (Sat), East Common Room (Sun)
Merchandise: HHCC merchandise will be available to purchase via our booth outside the Great Hall. More information can be found here.
CFC Ratings: All players are required to be CFC members for the tournament. We highly encourage all players to pay and renew their memberships online through the CFC website. 
Tournament Director: Alex Ferreira
Organizers: Hart House Chess Club
See you at the tournament! 
Hart House Chess Club