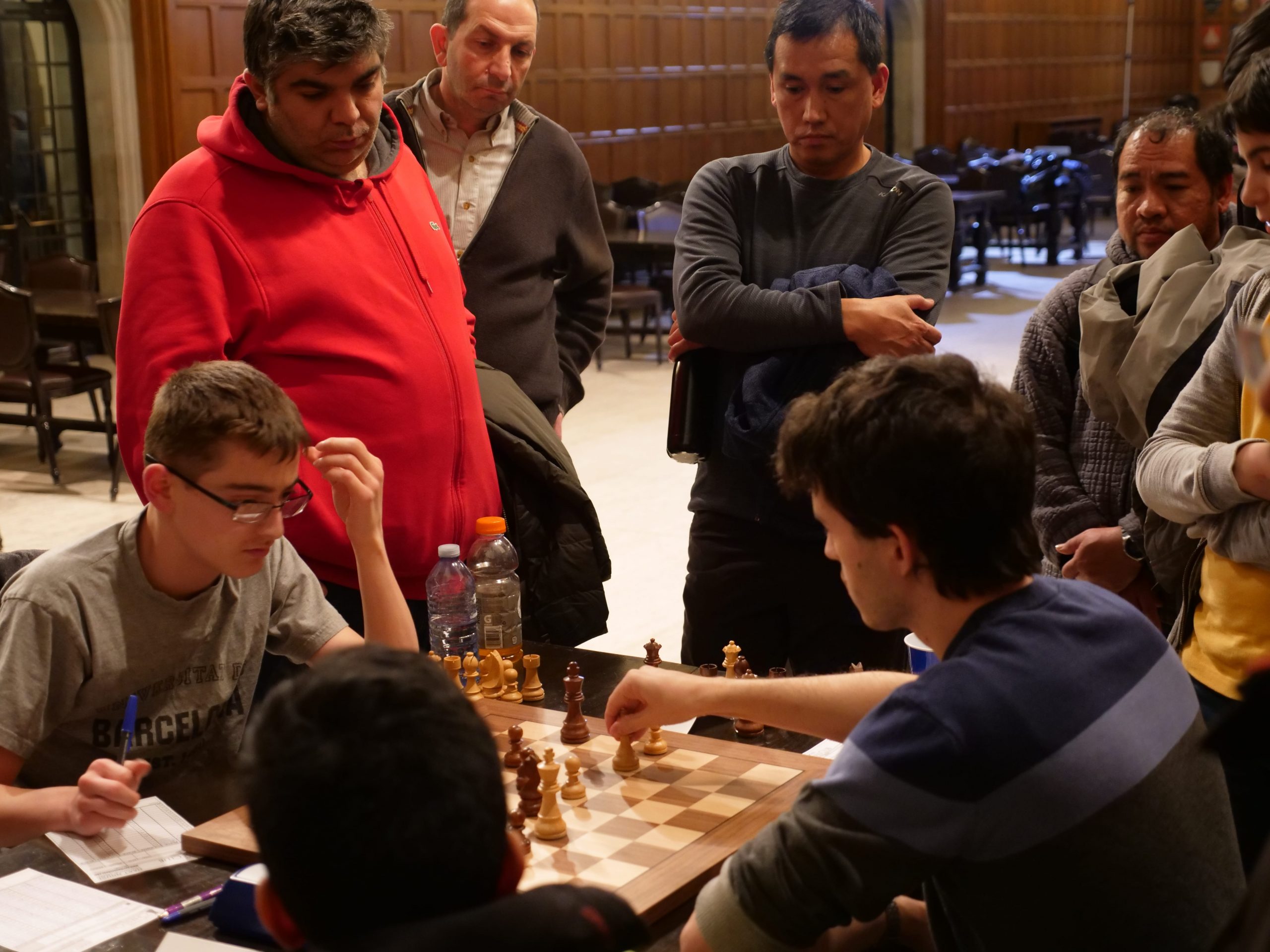 The Hart House Holidays Open kicks off tomorrow night with Round 1 at 6:30 pm at the Great Hall of Hart House at the University of Toronto. For tournament details, see the original post.
Those participating are asked to bring chess sets and clocks (if possible), as HHCC will only have a limited supply of boards and clocks.
As of 7PM, December 8th, the pre-registration is as follows:
| | |
| --- | --- |
| Pre-Registered | |
| Crown | 15 |
| U2200 | 24 |
| U1900 | 37 |
| U1600 | 57 |
| U1300 | 38 |
| U1000 | 42 |
| Grand Total | 213 |
Registration totals pre-event
With a capacity for a maximum of 200 players, the Great Hall will be used for the majority of sections. The Reading Room on Friday, and the East Common Room on Sat/Sun may be used for the overflow boards.
Onsite registration will be available from 4 PM to 5:30 PM tomorrow. The fee will be $100, with discounts applicable to UofT students and unrated players. Our registration booth will be set up outside of the Great Hall.
Playing up: the current registration pages reflect all players and their appropriate sections prior to playing up. To play up, plan to show up at 5:30 PM to pay the $20 play up fee. Else, you will be paired into a section based on your rating for the tournament.
Arbiters: NA Alex Ferreira
Spectators: Spectators and students are encouraged to come watch the tournament!
Tournament Website: detailed standings, pairings, photos, and more will be posted on our official tournament website.
Merchandise: HHCC merchandise will be available to purchase via our booth outside of the Great Hall. More information can be found here.
See you tomorrow!
HHCC Executive Team